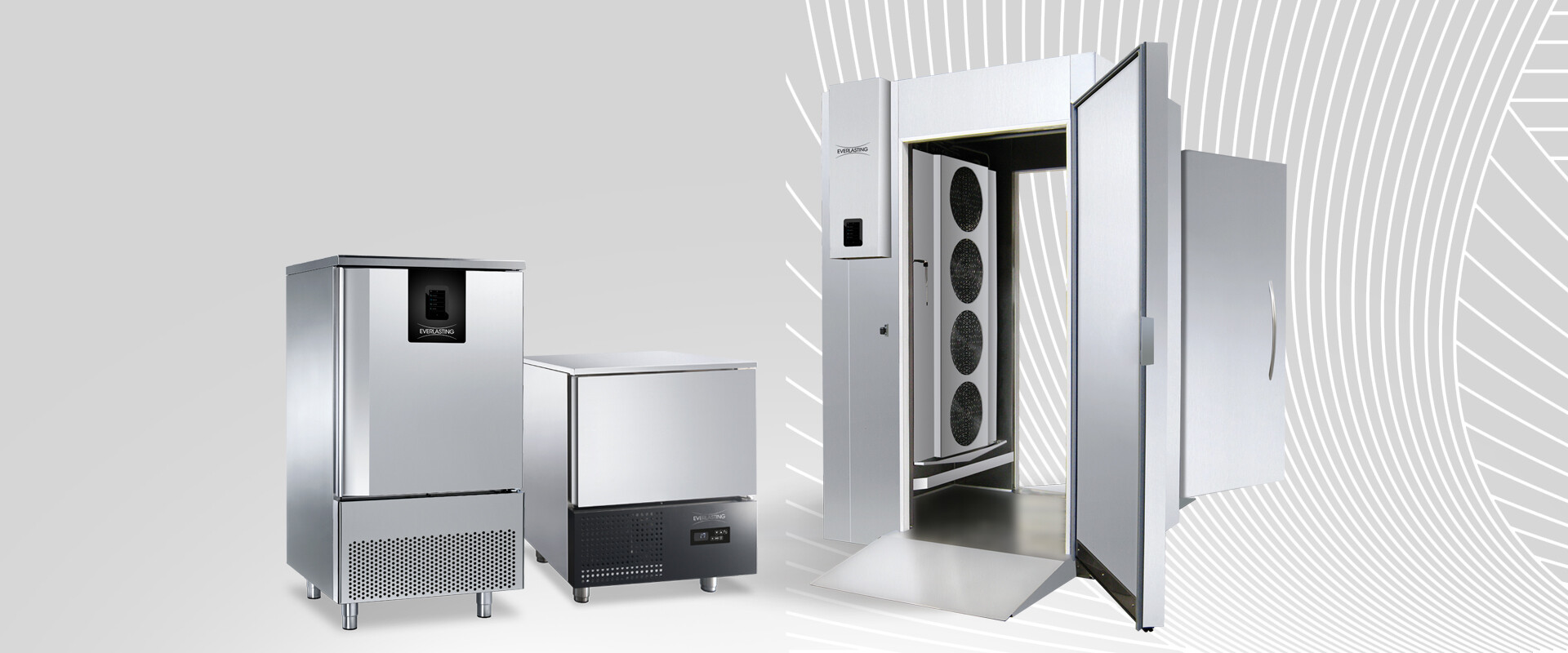 Blast chillers and freezers
The blast chiller and rapid temperature freezer is a fundamental ally in the kitchen. For this reason we have made our range even more complete by expanding it with new models both in terms of load capacity and functions proposed such as the Multifunction Blast Chiller of the Professional line.
The possibility of choosing pan or trolley models makes these products transversal for every sector (catering, pastry, ice cream, bakery and pizzeria) as well as ideal for both the small restaurant and the large industrial laboratory.
What is a blast chiller / shock freezer?
The blast chiller is a tool that quickly lowers the temperature of the foods introduced whether they are fresh or previously cooked, keeping bacterial proliferation under control and preserving their organoleptic characteristics during storage.
Find the right product for your needs:
Blast chillers Shock freezers for trays
Blast chillers Shock freezers for trolleys
Write to us
If you haven't found the solution or want more information, use the form to send us your message by selecting if you need information or assistance.