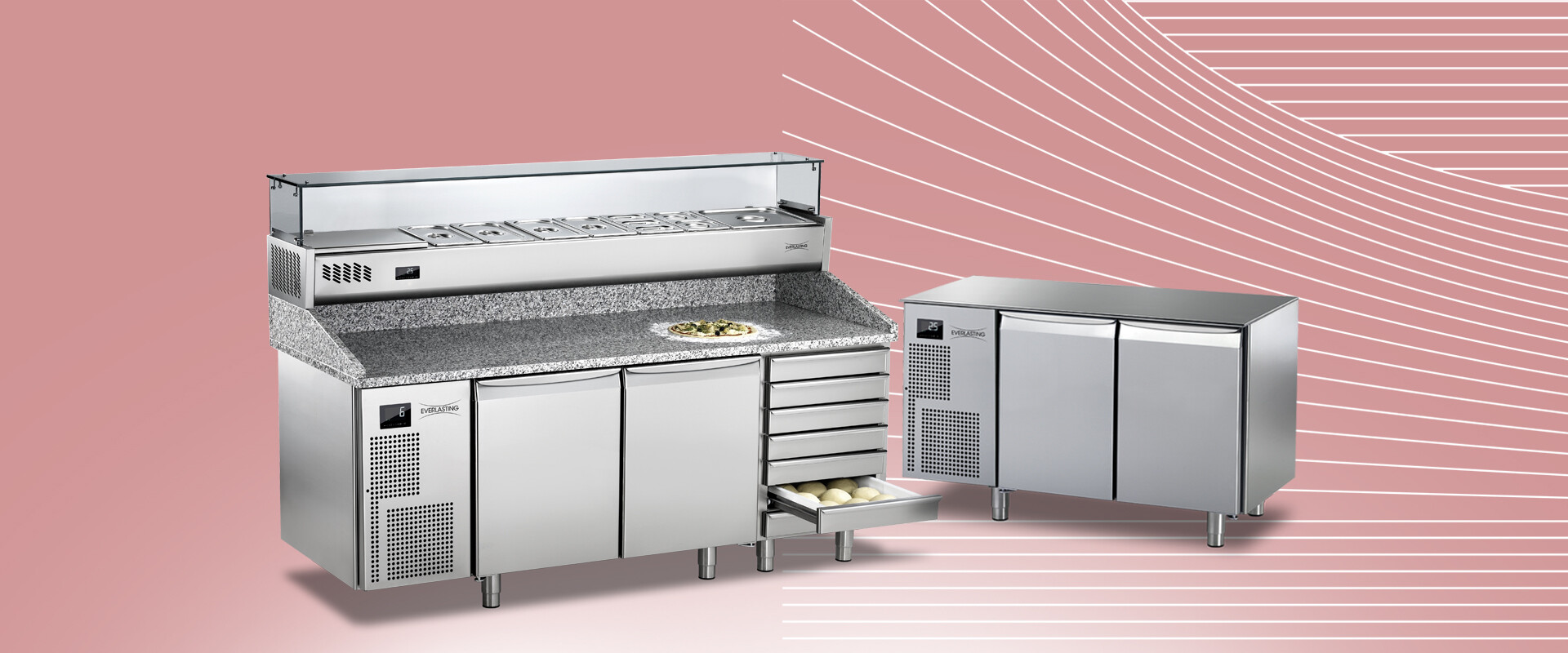 Refrigerated benches and showcases
PROFESSIONAL PIZZA counters arise from the need to optimize the space available in the pizzeria as well as in the kitchen, having all the ingredients comfortably available to prepare an excellent pizza.
This product is a complete and functional solution consisting of 4 main elements:
1 Refrigerated pizza table: Pizza tables also available for remote condensing unit (REM version).
2 Non-refrigerated drawers: Each model can also be equipped with a neutral drawer unit next to the refrigerated section.
3 Worktop in granite: Backsplash height 180 mm / Top depth 800 mm / Top thickness 30 mm
4 Refrigerated display case: Upper protection with curved or flat glass. Available lengths: 1472/1810/2000/2340/2530 mm. Different kits available with different combinations of trays (optional)
Each element can also be purchased separately.
Find the right product for your needs:
Refrigerated benches and showcases