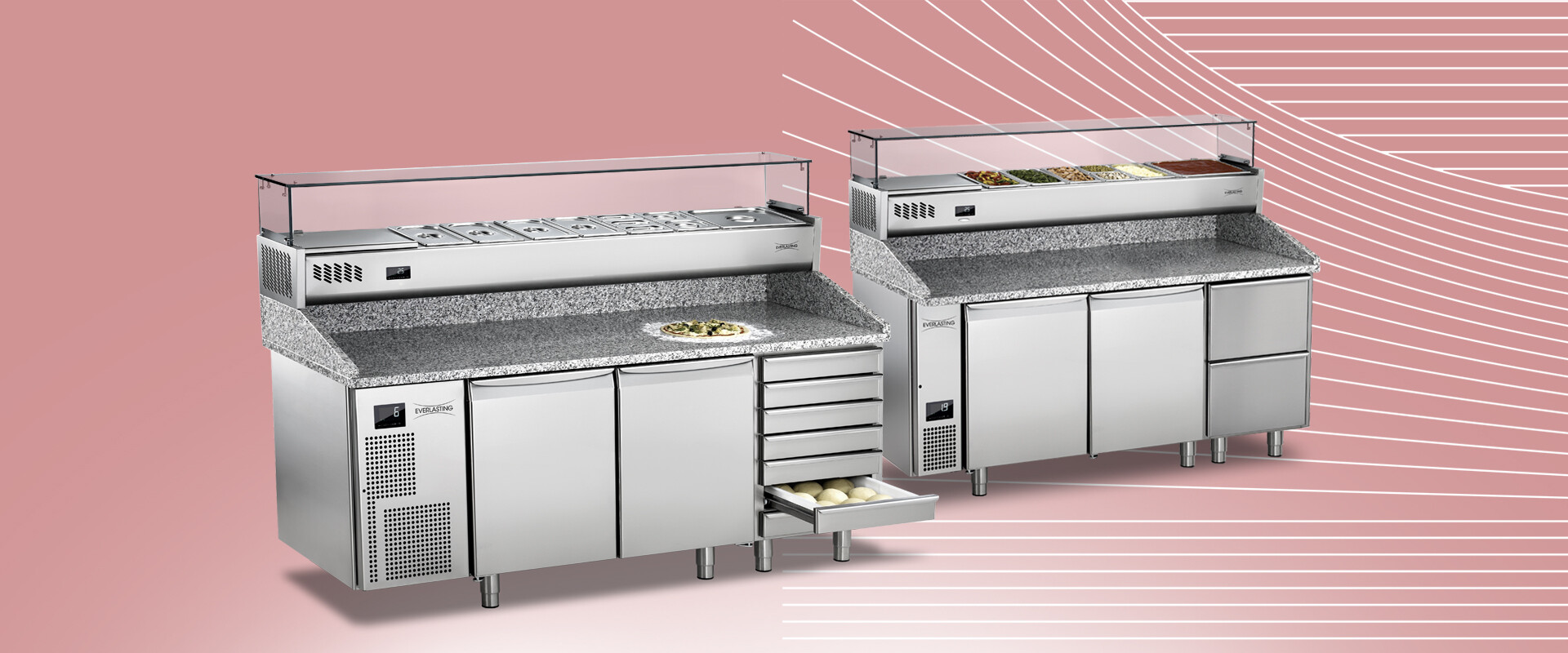 The Everlasting Pizza Bench is composed of 4 main components.
1 Refrigerated pizza table:
Pizza table also available for remote condensing unit (REM version).
2 Non-refrigerated drawers:
Each model can be set with neutral drawers placed aside the refrigerated section.
3 Granite work top:
Splashback height 180 mm / Work top depth 800 mm / Work top thickness 30 mm
4 Refrigerated showcase:
Upper protection with plain or curved glass. Available lengths: mm 1472 / 1810 / 2000 / 2340 / 2530. Different container kits are available
(optional)
Each one can be purchased separately.
Control panel
HACCP alarm log
Alarm management (temperature, power failure and dirty condenser)
WI-FI connection module for remote management (optional)
RS485 serial port for connection to supervision systems (optional)
Energy Saving function
Overcooling function
High and low humidity setting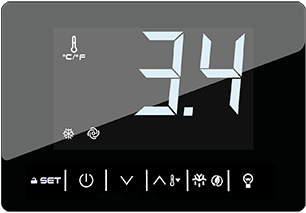 Ventilation system
The monoblock refrigeration system connected to a ceiling ventilation channel located under the worktop allows a uniform and homogeneous distribution of cold air.