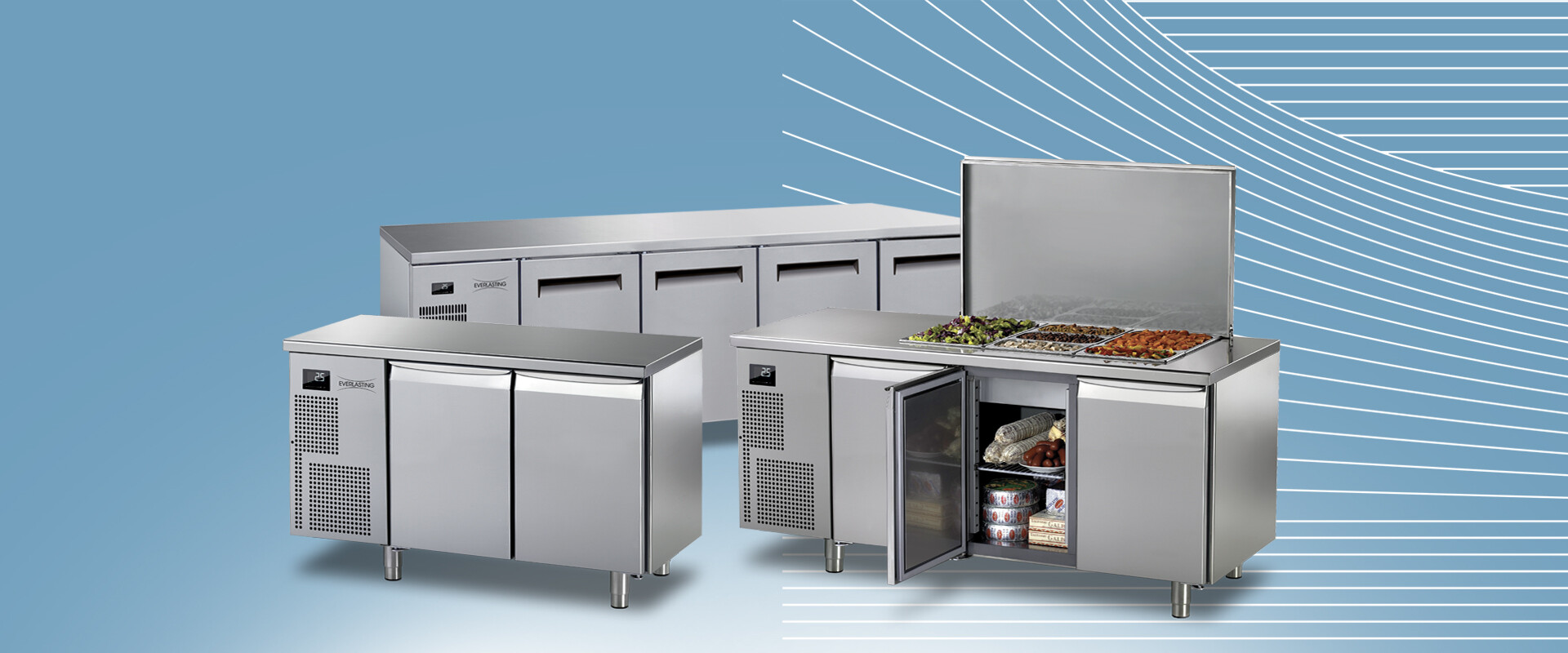 Refrigerated working tables
The organization and optimization of space is essential in the kitchen. Everlasting tables allow you to fully customize both the internal and external layout, offering different solutions for the storage of raw materials or finished products.
Advanced control functions, high quality and elegant design are the strengths that characterize our conservatory tables.
Find the right product for your needs: